CELLAR DWELLERS
We dedicate the month of July to celebrating the wonderful ability of Coonawarra wines to age to perfection. We dig deep into the cellars, on some occasions our personal cellars, and bring out some grand old beauties. The Blok Estate will have different vintages and different varietals each weekend.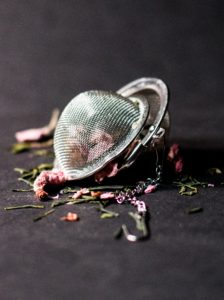 High Tea at The Blok
The Blok Coonawarra take vintage to a whole new level in July. High Tea in our gallery is the perfect way to spend an afternoon. Sip tea from vintage china, from the Trotter family china cabinet, whilst enjoying homemade delicacies. The first two weekends in July from 12noon through to 4pm (bookings for between 12noon and 3pm). $35 per person includes a glass of wine, pot of tea and homemade savouries and sweets. Bookings are essential and fill up quickly, call 08 8737 2734 or email enquiries@blok.com.au so you don't miss out.
Retro Riesling – Aged Riesling Wine Tasting Fligher
At The Blok Coonawarra we are excited about aged Riesling this July. Come and take a self-guided Riesling tasting that will include 4 different vintages between 2006 and 2013.
$10 per person, includes wine tasting + a small cheese tasting. Saturdays + Sundays in July.
Bookings are not required but appreciated.