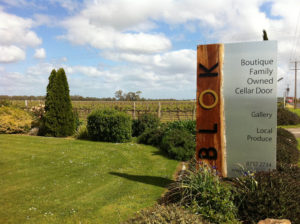 The Blok Estate, one of the smallest in Coonawarra, is full of heart. A family owned and run cellar door winery that produces award winning wines. A must visit when you are in Coonawarra South Australia.
The Blok Coonawarra was established in 1997 with the Trotter family taking ownership in 2005. A family owned and run winery cellar door The Blok Coonawarra is one of the smallest in Coonawarra. Don't let our small size fool you, we pack a punch producing outstanding wines that reflect both our passion and the terroir of the region.
As well as traditional red varietals such as Cabernet Sauvignon and Shiraz The Blok Coonawarra also produce Sauvignon Blanc, Riesling, Chardonnay and NV Sparkling Pinot Chardonnay. In a region dominated by red varietals The Blok Coonawarra is producing some fine examples of cool climate whites, most notably Riesling.